1. In game name: LeFitz Blackstock
2. Real life age: 26
3 Approximate character skills:
Apart from the classics (alchimie, tailor, armorsmithing, enchanting...) my focus is on crafting weapons. I am currently mastery 12 and trueforge 30, working on developing those 2 skills as a top priority.
4 Darkfall playstyle: (You can be creative ...)
After a first period in game playing some sort of a battle mage with focus on Necromancy, I found out for PvP purposes, there is little room for magic. You very often end-up surprised in a crowded space (unless you put up a trap) where 2 handed weapons and heavy armors rule. I then switched to indestructible spec, heavier armor and bow practice. Being new to the game, there is still room for improvement on the 4 magics available. Once those will be totally maxed, it will maybe be time to consider re-opening all magical options.
5 How long have you been playing DF?
5 weeks
6 What other clans have you been in? (What did you like/dislike?)
Felucca Tribe. The bonding was fun but the lack of overall organization ended up turning me down. This is also a relatively small clan so the experience is limited de facto. This being said, we joined through a RL friend and keep very good relationship with the clan leaders and some of the mates. They were very helpful in giving us a good start-up transforming us from noobs to novices.
7 Personal Info: (Gaming history, play schedule, job, or whatever else you want to share)
Similar games I can think of are WoW and D&DO. Otherwise a lot of strategy, management, RTS games and RPG (mass effect, elder scrolls, kotor, NWN and a bunch of others older games.
I am French living in the Philippines so I usually play from server restart onward daily. This is when I am not off to some beaches for the week-end

I work in industrial wastewater treatment for a large company where I end up doing a lot of different stuff (this is the good thing about being abroad in a developing country).
8 What you are looking for in clan?
Nice mates, mature approach, good level of planning and organization.
9 What can Absolution do for you?
Referring to the previous point, Absolution is a 80ish people clan 3 years old, I trust you are organized. Why Absolution and not another clan? Alvanor Krickstone and I met a few of your clan members in White View. The experience was pleasing so we thought of Absolution

Can you give some examples of the disorganization that turned you off?
_________________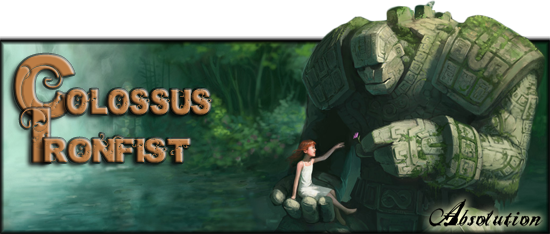 To be frank there was near no organization properly speaking. We were doing stuff on a daily basis (oh! let's do this dungeon, oh! let's grab villages...). Only recently a forum was put up but the attendance is very poor.
We were 30 but I got in contact with 12 people maximum (heavy recruiting is probably the cause).
More recently we went to try and take down Zaguroth walls with no more than 1,000 black powder while you would need something like 4,000. We were 5 also. Then we make heavy preparation to defend our holding but when the battle starts, we are on the mumble of another team for which you need to be allowed to join the conversation...

That kind of disorganization.
Fair enough lol. Okay by me.
_________________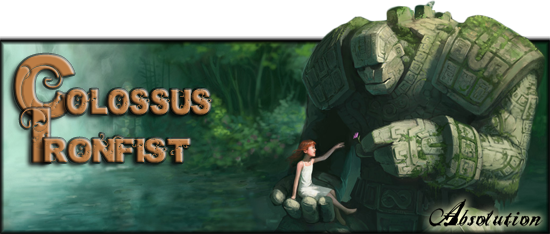 _________________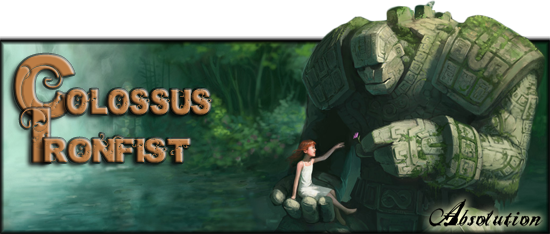 _________________
BRO 4 LIFE




Posts

: 1033


Join date

: 2012-08-08


Age

: 44




---
Permissions in this forum:
You
cannot
reply to topics in this forum