1. In game name:
Alvanor Krikstone

2. Real life age:
28 years old

3 Approximate character skills:
- All base attributes > 100, same goes for constitution, willpower, etc ... meditation complated on this aspect of the game.
- GreatSword mastery near to 100, and all archery mastery skills at 100 since a long time. In one weapon i'm slowly learning the club with parry.
- For Magic Schools, I had started with Fire Magics, brought to 100, but I recently took Indestructible specialization... thus i'm now starting WitchCraft and spell Chanting.
- In crafting i have everything at 100 in basic crafting skills. then I took bowyer mastery and armorsmithing mastery, while my friend Lefitz took weaponsmithing mastery. I'm only at bowyer mastery 17 and armorsmithing 3 or 4. My trueforge weapons and armors passed level 20.


4 Darkfall playstyle: (You can be creative ...)
- As I'm a Mirdain, I started roleplay with bowyer/archer, and i masterized it first. I feel in PvP it is not easy to play it, so I switched to GreatSword in melee but even though i have high game skill at it, i definitely feel i need practice for PvP. so basically, i'm an archer, learning melee.
- For Magics, I used it more for buffs, but as i took indestructible 2 days ago, i need to review this concept. I don't play much magics yet, even though with my friend Lefitz we regularly do magic training on each other.
- I like to take control of villages control points, the stress/pressure felt while approaching in 'commando mission'. Else I like to check on Yourmom map for some mobs in the world and go to visit there, and plant a runestone to come farm it later on (we did that for basalt golems, granite golems, and for some treasure maps).
- My low experience of big PvP battles, was not that good, partly due to my lack of experience, and partly due the low level of organization of our previous clan ... But I think i will like it in a different environment, more structured.


5 How long have you been playing DF?
I started to play 4 to 5 weeks ago, mid July.

6 What other clans have you been in? (What did you like/dislike?)
-As a very noob, on the first day, Zerg recruited me ... i didn't really know at that time what i was doing lol.
-Then Lefitz and me joined Senor Cooltycho, a friend of a friend in Bangsville ... where things were not nice from what he said, and we then followed him when he decided to create his won clan, Felucca Tribe. this is where we got our true experience, evolved from noob, to advanced noob we could say.
-In Felucca Tribe, things were nice in term of relation, atmosphere with the team, Senor CoolTycho or Trent Swiftblade (another guy who started same time as us) are nice guys with whom we did several dungeons, some PvP, quests, etc ... but then while growing and discovering the game and its mechanics .... we felt we were lacking of organization to our taste (no forum until very recently, for example), we tried to help to organize things, but we feel that other clan members and ourselves don't have the same optic/target/aim in the game. While our mates back there are looking for fun without considering much consequences, and low planning level ... we are looking for an organization with planning (for battles, for crafting, etc), and we discussed with Senor CoolTycho that we want to change of clan for better gaming experience and fun, and decided that we go to quit Felucca Tribe.

7 Personal Info: (Gaming history, play schedule, job, or whatever else you want to share)
Okay hehe, I think i more or less answered to this question in the previous ones about game History.
We are french living in the Philippines, so we have between 12 and 15 hours difference with the US, we play when being back from work, after the server restart during week days. and during week ends it depends, and it is easier to play at US day hours.
In RL, my job is operations manager of an engineering and outsourcing company in Manila, thus i believe i have human skills in terms of diplomacy and negotiation, and used to coordination/planning/organization of a team.
I play for other games StarCraft 2, Civilization 5, played Civworld a bit, Astrowars, Company of Heroes, more or less strategy games, and very few 'shooters games' like counter strike for instance.

8 What you are looking for in clan?
Well, as described above, I am looking for a clan with a structure, some leaders organizing a team towards plans, achievements, in order to accomplish some of the highests levels in the game (big PvP battles, smalled PvP events at control villages points, hunting Krakens, hunting Dragons, etc). I believe it requires training, planning and coordination of a motivated group, this is what I am looking for as a priority in a clan. I, of course, want to have it in a good and enjoyable atmosphere, without stupid issues of childhoods reactions, insults and tension, I believe this game is not for kids (for this, kids have world of warcraft lol).

9 What can Absolution do for you?
I believe Absolution being a major clan (quantity of players, and holding) in the game, and being 3 years old, has the structure i am looking for with Lefitz (else the clan would not be in the prosperous situation where it is now). This way, if we can be part of the Clan, we will fully enjoy the game and discover its entire possibilities.


As separate Item, I have to say that from the moment Lefitz and I decided to quit Felucca Tribe for a major clan, we decided to first apply in Absolution as we met Uzik one week ago and we appreciated his behavior (to kill us first, then revive us without looting our bodies, it was quite a nice behavior). We would prefer to join a clan, where we already have met someone rather than going totally blind somewhere else.

Also, as French, English is not my mother tongue, and my vocabulary to express myself and understand others may not always be the best. However, after living for 4 years in the Philippines, working everyday with English as professional language, and living with a Filipina speaking English at all times, I've improved and i'm improving all the time.
Forum Major




Posts

: 369


Join date

: 2012-08-18


Age

: 34


Location

: Manila



I forgot, I have enchanting skill 50, and i guess more or less the ingredients to reach 75 soon

.
_________________
Forum Major




Posts

: 369


Join date

: 2012-08-18


Age

: 34


Location

: Manila



Anyone who puts this much thought into their ap is fine by me.
_________________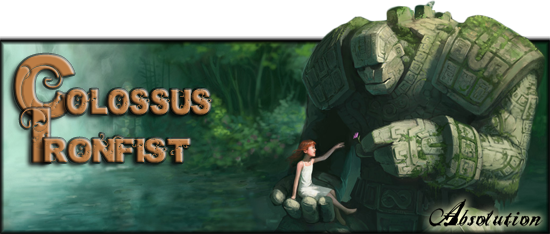 Fixed My Own Location




Posts

: 618


Join date

: 2012-06-07


Age

: 45


Location

: Miramar, FL



Yea, I ran into them the other day. Seem like good guys.
_________________
Grand Inquisitor Diplomatypus




Posts

: 6290


Join date

: 2012-01-02



_________________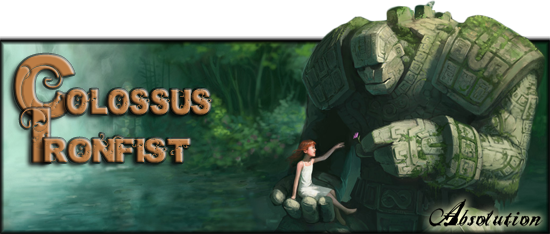 Fixed My Own Location




Posts

: 618


Join date

: 2012-06-07


Age

: 45


Location

: Miramar, FL



_________________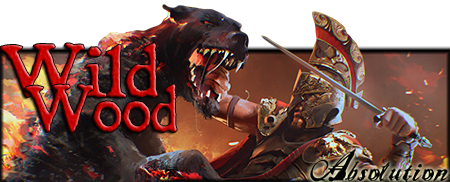 Slavyn
Battlefield 4/Origin:  
xWildWoodx
XBox One:
Ix TiTAN xl (ix Titan xL)
silk boxers




Posts

: 3884


Join date

: 2012-01-02


Age

: 37


Location

: Pottstown, PA



_________________
BRO 4 LIFE




Posts

: 1033


Join date

: 2012-08-08


Age

: 44




---
Permissions in this forum:
You
cannot
reply to topics in this forum