1. In game name: Loys Lord

2. Real life age: 35

3 Approximate character skills: Stats eveything maxed except wisdom and dex... fire caster, almost every spell at 100... impale, mist and another ones on 100 too... as healings speels.

4 Darkfall playstyle: (You can be creative ...)

man... I like to pvp and kill another players, to gank, to mess someones kill, not afraid of a good fight, but I pvp always with a mate.

5 How long have you been playing DF? Been playin from 2008 to 20120... came back this week.

6 What other clans have you been in? (What did you like/dislike?) - Head Hunters (brazzilian guild)

7 Personal Info: (Gaming history, play schedule, job, or whatever else you want to share)

I played every top rated mmo... from ultima online, anarchy online, eve, everquest, lord of the rings, star wars, wow (still playin since 2004), etc

I was hardcore in WoW, play time more than 200 days (in a row)... I was a pro CS and Quake 1 player... I just moved to US, I live in florida. NO JOB! NOT YET!

8 What you are looking for in clan?

ACTION and FUN

9 What can Absolution do for you? help me roll every player around! and sieges!
Why did you leave Head Hunters?

Why Absolution?
_________________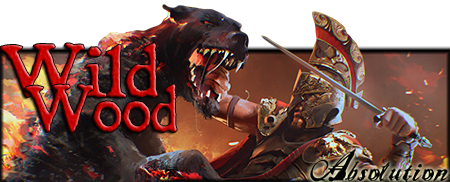 Slavyn
Battlefield 4/Origin:  
xWildWoodx
XBox One:
Ix TiTAN xl (ix Titan xL)
silk boxers




Posts

: 3884


Join date

: 2012-01-02


Age

: 37


Location

: Pottstown, PA



Hello! I didnt leave HH... I stoped playin without telling them and after 2 years when I came back I was clanless... never msged them again.
What time zone are you active in?
_________________
Grand Inquisitor Diplomatypus




Posts

: 6290


Join date

: 2012-01-02



Loy Labe wrote: I just moved to US, I live in florida.
EST

BRO 4 LIFE




Posts

: 1033


Join date

: 2012-08-08


Age

: 44




---
Permissions in this forum:
You
cannot
reply to topics in this forum