1. In game name: Vahmose Okeanos

2. Real life age: 19

3 Approximate character skills: Maxed air magic. horrible choice for damage, but Come Hither and Stormblast made it all worth it rofl. was maxing axes when i stopped playing.

4 Darkfall playstyle: enjoyed being an air mage during the giant siege battles. want to try archer for 2.0 tho. if theres a support class id love to give it a shot.

5 How long have you been playing DF? Long enough to know that one mount is never enough

6 What other clans have you been in? Calamitous, loved everything about it. the clan is half the reason i enjoyed DF1 so much.

7 Personal Info: Started off as a Star Wars Battlefront fiend, love class based shooters. Met Ryroth in high school and he got me hooked on MMOs. He lists out the fun ones in his app (City of heroes, Age of Conan, Eve, Wow, GW2, Darkfall, Champions Online). Currently studying Biomedical Engineering at Akron. If anyone has a coop or internship available this summer let me know lol.

8 What you are looking for in clan? Looking for a solid group of people to help exterminate the dwarven population.

9 What can Absolution do for you? Just want a good environment so that DF2.0 will be as fun as the first one.
I assume our ex-Calamitous guys know you?
_________________
Grand Inquisitor Diplomatypus




Posts

: 6290


Join date

: 2012-01-02



Yea. How many of you guys are playing War of the Roses? I'm having fun with it but I feel like it'd be better with a whole squad.
_________________
Yes, Vahmoose and Ryujin were both in Calam w/ us.

And we have about 8-20 playing WotR and we have our own Server. It's good times.

What is your Steam name and we'll add you to the group.
_________________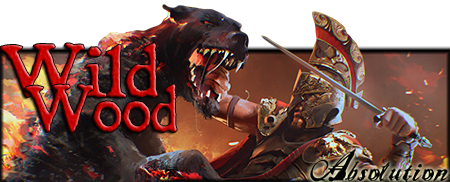 Slavyn
Battlefield 4/Origin:  
xWildWoodx
XBox One:
Ix TiTAN xl (ix Titan xL)
silk boxers




Posts

: 3884


Join date

: 2012-01-02


Age

: 37


Location

: Pottstown, PA



stop watching football and come play
_________________
Well you doubled up on your retard juice this morning, didn't you?
"Recruit?! Did you shave your face with a dick?!?! Theres white everywhere!"
"It's like algebra. Why you gotta put letters and numbers together? Why can't you just go fuck yourself?"
Suits
EvE Online- Barney Swarles, Barney Aele, Zaphode Bebblebrox
Ultima Online - Bill Nye
ohhh jesus




Posts

: 1666


Join date

: 2012-03-10


Age

: 26


Location

: marion iowa



Steam account is Midthunder, name is Vahmose tho
_________________
So these were the two guys killing me in WoTR last night!

(billie_d_kidd on steam)

Welcome!
_________________
Absolution- "We'll kill you."
"I get it, I'm bad for business." - Me
Special thanks to Bartlebe for the wonderful sig banner!<3(X2)
Steam - billie_d_kidd
Darkfall UW - RIP
Shroud of the Avatar - Talth MaeDWillow
~ Ours is not to question why ours is but to do and die. ~
canadian unicorn




Posts

: 5


Join date

: 2012-01-03


Age

: 22


Location

: Texas...the desert....



Steam name is MF Predator (Doom) if you want to add me to the Steam Group for WOTR



Posts

: 2


Join date

: 2012-10-11



MF Predator (Doom) wrote:Steam name is MF Predator (Doom) if you want to add me to the Steam Group for WOTR
I manage the Steam Group.
Send me a friend request.
[Absolution] WildWood
Philliesrock28@yahoo.com
_________________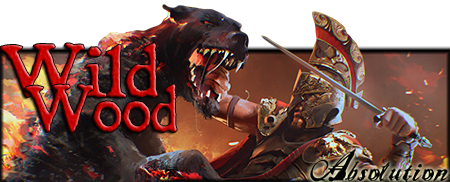 Slavyn
Battlefield 4/Origin:  
xWildWoodx
XBox One:
Ix TiTAN xl (ix Titan xL)
silk boxers




Posts

: 3884


Join date

: 2012-01-02


Age

: 37


Location

: Pottstown, PA




---
Permissions in this forum:
You
cannot
reply to topics in this forum