1. In game name:

Siefkis

2. Real life age:

25

3 Approximate character skills:

N/A

4 Darkfall playstyle: (You can be creative ...)

I like to change it up, Most of the time im a in your face type guy... I enjoy being at the front of the line and in the mix, I do well with the confusion... Occasionally i will play back caster, support type.

5 How long have you been playing DF?

Release, off and on until 3 months ago.

6 What other clans have you been in? (What did you like/dislike?)

Murderherd, Failed at Darkfall, Still play with them for FPS games.
NME, Loved NME and the crew that we rolled with... Once MGB and you guys bounced it kinda just got annoying and hard to play with due to a few players getting on my nerves... A few members of Abso tought me scripts and tought me how to play.... Among some others with MGB

7 Personal Info: (Gaming history, play schedule, job, or whatever else you want to share)

Evenings, after 7pm CST
Cable Tech, work almost every day.

8 What you are looking for in clan?

Awesomeness, Teamwork, Accountability, and Fun. Not deadset on winning, as long as were having fun im happy... I care more about other people having fun than i do myself... If everyone else is having fun then that means i have fun.

9 What can Absolution do for you?
Just be abso.
Last edited by Siefkis on Sun Nov 11, 2012 8:26 am; edited 1 time in total
Reccomended by Unabomber, Sack lunch.
_________________
Grand Inquisitor Diplomatypus




Posts

: 6290


Join date

: 2012-01-02



I had to rewatch that for old times sake... Used to be alot of cool dudes that rolled with MH, but most of them now are special people.... I had to find an old one maybe you have seen this one... I made him write a rap to get into MH


Authorized. Welcome to Abso!
_________________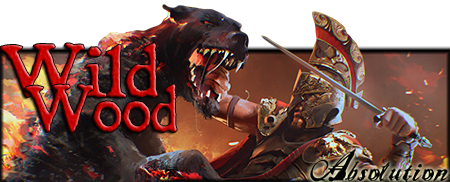 Slavyn
Battlefield 4/Origin:  
xWildWoodx
XBox One:
Ix TiTAN xl (ix Titan xL)
silk boxers




Posts

: 3884


Join date

: 2012-01-02


Age

: 37


Location

: Pottstown, PA




---
Permissions in this forum:
You
cannot
reply to topics in this forum