1. In game name: Thunder Walker
2. Real life age:36
3. Approximate character skills:Dex War, 2H hammer, 1h Sword, Bow all around 35-40
4. Darkfall playstyle: I pretty much play it all. I prefer PVP and am looking forward to taking more gear than I give.
5. How long have you been playing DF? Played DF for about 9 months and fell in love with it. It was rough all around as I started 2-3 years after release. I had to leave just before I really started to get into the end game of wars/battles (it was a long grind to even being close to competing - and very frustrating to say the least). First baby kind of tore me away from the game. I loved it though. Best PVP experience ever. I mean what other game is going to make you paranoid as hell, shake while you pvp, and jump out of your seat and cheer when you finally gank that guy you fought for 10-20 mins or more.
6. What other clans have you been in? (What did you like/dislike?) For DF Blacklisted. Blacklisted is gaming community run by a great guy Swim. I think they could have been a contender, but Swim had some RL stuff hit him hard, and we lost player base to persistence and lack of visible leadership. I liked the professionalism and organization of that guild. Good teams need good leadership though. And I want to be in the thick. Been in all sorts of guilds for many games over the years. AC, DaoC, WoW, etc. Led, co-led, and officered guilds of over 80 members before in other games. Now I just want to play and F all for the leading stuff, no offence meant by that. No game really compares to the experience in Darkfall for me. I was in a clan in DF1 but honestly can't remember the name. It was a small player and we had a hamlet in elf lands for a little while. This all happened shortly before I had to postpone playing.
7. Personal Info: (Gaming history, play schedule, job, or whatever else you want to share) Gaming since I was 5. 30 years and I still cant call my self a professional gamer - F that.

I work and have a fam. Schedule would be most days after 9pm EST. One weekend day. I can be on to defend/attack anytime - I know the drill. And most of the time I end up playing way more than I should be or say I will be. I run an alt, and work from home. So I harvest or can craft while I am working... sort of.
8. What you are looking for in clan? Looking for a mature group that appreciates RL stuff and still likes to play.
9. What can Absolution do for you? Let me play and contribute to the group. Offer me a player base experienced in DF pvp that I can learn from and have fun fighting with. This is really what I am looking for. I want to get more involved in larger scale combat than I was my first time around.
What year did you first leave the International academy of spies?
_________________
Forumlurker 1500




Posts

: 1665


Join date

: 2012-06-08



Phft, I come from a long family heritage of spyiness. So instead of attending the academy I was homeschooled.
Oh cool, maybe you can give Back here some tips, he hasn't been doing a very good job spying lately.
Forum Sergeant




Posts

: 113


Join date

: 2012-12-25


Age

: 38


Location

: Lithuania



Back has a hard enough time even spelling spy.

he spends 30 minutes on Wikipedia before each post.
_________________
Forum General




Posts

: 632


Join date

: 2012-11-10



Back stabbath has spied on so many spies that even the spies don't know they are spies.


And Asheron's Call was probably the best MMO ever. Sometimes I dream at night of the world of AC (map, dungeons, lore), the combat mechanics of DF 1, the loot and crafting systems from AC, and a combination of the skills from AC, the progression system from DF 1 (without the grind), and some sort of passive skill gains like EVE.

It would also need to have some sort of freely place-able city/village system with conquest, and some restrictions on how close lifestones could be from each other so the map isn't jammed full of cities.

I would call it "Asheron's Call 3: War on Dereth".



If I had a billion dollars I would buy Turbine and make them create this game. AC was so freaking good.
_________________
Grand Inquisitor Diplomatypus




Posts

: 6290


Join date

: 2012-01-02



you have 1000 dollar, what do you do with it ?

-give it to cagori cause he comes from the country of beer and waffles
-give it to beleg, cause dwarfs are a "minority" that need special help
-waste it on thor cause germany suffered enough for WWII
_________________
we must spread our principles, not with words but with deeds, for this is the most popular, the most potent, and the most irresistible form of propaganda. "Bakunin"
-Cagori Rei
Dearly Departed Abso in Spirit




Posts

: 2507


Join date

: 2012-10-03


Location

: Belgium



@ Uzik - I agree about AC. I loved that game. Probably was the first real MMO I ever played and I didn't even know what that was back then. Shit that was a long time ago. And wouldn't we all like to make that perfect game.... So many cool systems from different games out there. You would think a game company would recognize and make it!
@Zab - I would bribe each faction by spending 333.333333333 dollars on liquor and whores to befriend them all (and enjoy myself) and in turn pvp them for a 1000 dollars each when they least expect it.....after all, I have to live up to my rep as a spy.

Please find the email you received from the website and register your user name. If you have no said email, please check your spam folder.
_________________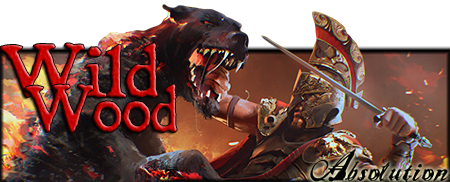 Slavyn
Battlefield 4/Origin:  
xWildWoodx
XBox One:
Ix TiTAN xl (ix Titan xL)
silk boxers




Posts

: 3884


Join date

: 2012-01-02


Age

: 37


Location

: Pottstown, PA



Accepted, Welcome to Abso.
_________________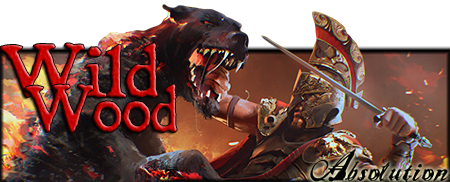 Slavyn
Battlefield 4/Origin:  
xWildWoodx
XBox One:
Ix TiTAN xl (ix Titan xL)
silk boxers




Posts

: 3884


Join date

: 2012-01-02


Age

: 37


Location

: Pottstown, PA




---
Permissions in this forum:
You
cannot
reply to topics in this forum