1. In game name:

Raptor Vomit

2. Real life age:

I'm 23 years old.

3 Approximate character skills:

I currently play as an orc warrior, at about 1.5K total prowess. I've bought 3 strength boosters, 50 points in Greatswords and 50 points in skinning. I also have some points in crafting skills.

4 Darkfall playstyle: (You can be creative ...)

So far I've only played PvE, but I know from experience that I usually end up being a PvP player in MMOs. My style is usually pretty brazen, being the first to run into battle and all that. I don't care much for gear or loot, I just want to have fun and try to be as good a player as I can, independent from equipment.

5 How long have you been playing DF?

I'm certainly not a veteran, I've been playing since yesterday! I have no experience with DF1, I simply jumped into DF:UW and I've found myself liking it a lot. I've gotten advice from Uzik and watched his videos, which have helped me greatly and I seem to be getting the hang of things!

6 What other clans have you been in? (What did you like/dislike?)

Obviously I haven't been in any Darkfall clans yet, but I have a lot of MMO experience. The best clan/guild I've ever been with was 'NakedGang' that I met in Legend of Mir 2. That game is pretty old, and I started playing it when I was twelve. That guild was fun because as well as being fairly competitive in various games for a time, they were just really nice people. The name NakedGang came from trying to do high level dungeons with no armor on at all as a skill challenge.
The worst kind of clan/guild I have been in have been guilds that mass-recruit people through the global chat of MMOs. They usually don't have any real social cohesiveness, and playing with them is like playing in a pick-up group.
I've also played various games with the people from the rockpapershotgun forums, who are always very cool.

7 Personal Info: (Gaming history, play schedule, job, or whatever else you want to share)

I'm a student and am busy at very random times, due to assignments often being given out on short notice. But a lot of my free time is spent on playing videogames, so I'll be pretty active.
Another important point is that I'm from the Netherlands. I play on the NA servers because I usually play at night (12:00 AM to 6:00 AM) and European gamers aren't usually on at this time. Language is not a problem, I'm a fairly fluent English speaker.
My gaming history is too varied to list here, but I enjoy pretty much all kinds of games. I am a big fan of shooters, MMOs, RPGs in general and weird skill-based games like Trials. I've been playing MMOs since I was 9 years old, and have tried a lot of different ones.

8 What you are looking for in clan?

I'm looking for a good group of people who play as a team, but mostly just to have a lot of fun with.

9 What can Absolution do for you?

I'm hoping to do some PvP with you, and to experience this game to its fullest. The reason that I think you can be a cool group of people to play with is that I spent a good amount of time chatting with Uzik in-game. I talked to him for a good 10-15 minutes and he seemed like a really cool guy and of course extremely helpful. So you've already done something for me AND been super cool to me me even before I tried to join, so I figured it was worth a shot! I asked him about joining Abso, and he dropped me the link to this forum.
Forum Major




Posts

: 438


Join date

: 2013-04-17


Location

: The Netherlands



Answers are way too detailed and thought provoking. And he referneces Uzik, clearly a spy!
_________________
Forum SupremeGeneral




Posts

: 785


Join date

: 2012-07-13


Age

: 37


Location

: San Diego



Wasted 1.5k Prowess worth of Guild Dominion by not applying sooner. Probably gained it in his main guild. Clearly a spy.
Forum Sergeant




Posts

: 76


Join date

: 2012-12-21


Location

: Calgary, Alberta



Thanks for putting in a well thought out and detailed Application.

Refreshing to see from our normal dribble...




spy.
_________________
Forum General




Posts

: 632


Join date

: 2012-11-10



Spying is highly regarded around here, Raptor Vomit. Consider yourself blessed. I also like that you read RPS!

Considering you put up with Uzik for longer than 5 minutes, and have done anything called "NakedGang", we'd be happy to have you. App up in game.

_________________
  STEAM - paxprobellum
  DF: Rise of Agon
    Beleg Bigacks, Dorf
  Gemstone IV
    Lord Raiak the Dark Elf Sorcerer
    Bigacks the Dwarf Warrior
  Shroud of the Avatar
  Smite - paxx
Forum God




Posts

: 6066


Join date

: 2012-01-02


Age

: 32


Location

: Flip, flip, flipadelphia



Forum Major




Posts

: 438


Join date

: 2013-04-17


Location

: The Netherlands



_________________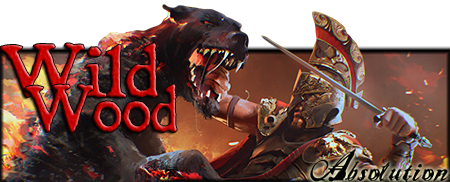 Slavyn
Battlefield 4/Origin:  
xWildWoodx
XBox One:
Ix TiTAN xl (ix Titan xL)
silk boxers




Posts

: 3884


Join date

: 2012-01-02


Age

: 37


Location

: Pottstown, PA



He seems a little young and devoid of offspring to be in Absolution, but he is as good a spy as we have seen in awhile.


Someone make sure they hack his internets when he comes on TS so we can find who hired him to spy on us.
_________________
Grand Inquisitor Diplomatypus




Posts

: 6290


Join date

: 2012-01-02




---
Permissions in this forum:
You
cannot
reply to topics in this forum