1. In game name: ASAP ROCKY

2. Real life age:17

3. Forumfall Account Name (if any):A$AP ROCKY

4 Approximate character skills:550 prowess, 75 greatsword, all prowess going straight to pvp skilling.

5 Darkfall playstyle: (You can be creative ...) PvP , hardcore player( put alot of focus into a game to develop both personal skill and character skill, willing to learn from better players)

6 How long have you been playing DF? played abit of beta and started when it launched on the 16th

7 What other clans have you been in? (What did you like/dislike?) arthurian lords in regnum online

8 Personal Info: (Gaming history, play schedule, job, or whatever else you want to share) WoW, Daoc, regnum, face of mankind, warhammer, secret world. work on the weekends only, and thats only in the mornings til 5 or 6, usually try to log on every waking second im not at the gym, school, or work.

9 What you are looking for in clan? a loyal group of players who enjoy working together for PvP and other aspects of the game

10 What can Absolution do for you? It can provide me with friends and people to achieve like minded goals and other various activities in darkfall
Recruitment is currently closed.
_________________
Well you doubled up on your retard juice this morning, didn't you?
"Recruit?! Did you shave your face with a dick?!?! Theres white everywhere!"
"It's like algebra. Why you gotta put letters and numbers together? Why can't you just go fuck yourself?"
Suits
EvE Online- Barney Swarles, Barney Aele, Zaphode Bebblebrox
Ultima Online - Bill Nye
ohhh jesus




Posts

: 1666


Join date

: 2012-03-10


Age

: 26


Location

: marion iowa



Forgot, he just stole my mount at vinterheim, while I was banking, he got on it and rode off, into the sunset.

I'd recommend kicking him, i didnt do it while on
Big Dog?




Posts

: 3435


Join date

: 2012-01-02


Age

: 43


Location

: Ohio



Removed from clan. Have a nice day.
_________________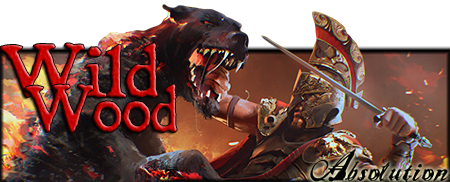 Slavyn
Battlefield 4/Origin:  
xWildWoodx
XBox One:
Ix TiTAN xl (ix Titan xL)
silk boxers




Posts

: 3884


Join date

: 2012-01-02


Age

: 37


Location

: Pottstown, PA




---
Permissions in this forum:
You
cannot
reply to topics in this forum