1. In game name:
Senarious Nex

2. Real life age:
23

3. Forumfall Account Name (if any):
None yet.

4 Approximate character skills:
Skinning underway, going for archery/brawler-ing

5 Darkfall playstyle: (You can be creative ...)
I enjoy long walks on the beach. I mean it.. hardcore beach walking, I will walk every beach in Agon. It does not matter if there is a piece Darkelf polearm blade stuck in my side, regardless of the fact that my warpig died of starvation, and my crappy leather sandals got chewed off by a shambles zombie, regardless of the multitude of painful bite marks on my ass and rotting arrow-head shards in my back.... I.. will.. walk that beach.. like a pro.

6 How long have you been playing DF?
For a while since launch.

7 What other clans have you been in? (What did you like/dislike?)
Murder herd. I liked that they murdered... a lot. I love them. They are bundles of pain and joy.. like the children I never wanted.

8 Personal Info: (Gaming history, play schedule, job, or whatever else you want to share)
I have played every game a person should play and regret it afterwards.
Job.. I'm a photographer by day and professional procrastinator by night.

9 What you are looking for in clan?
I am looking for a gaming community to contribute to, comrades to fight alongside with and a loyal party with whom I can explore the wonderful world of A... screw it, I just want safety in numbers.

10 What can Absolution do for you?
I would a number 6 with side order of lizard on the stick.

11 Recruitment is currently closed -- who is your sponsor?
Muderherd, Siefkis Alavar Krugan.

Yours truly, Sen.

How many pokemon could you identify if called upon to?
_________________
Grand Inquisitor Diplomatypus




Posts

: 6290


Join date

: 2012-01-02



A lot more than I will ever admit in public.
Forum Lieutenant




Posts

: 219


Join date

: 2012-11-10



Senarious, please activate your forum account (check your email) and app up in game.
_________________
  STEAM - paxprobellum
  DF: Rise of Agon
    Beleg Bigacks, Dorf
  Gemstone IV
    Lord Raiak the Dark Elf Sorcerer
    Bigacks the Dwarf Warrior
  Shroud of the Avatar
  Smite - paxx
Forum God




Posts

: 6066


Join date

: 2012-01-02


Age

: 32


Location

: Flip, flip, flipadelphia



I already clicked the link to activate it, is it active?
_________________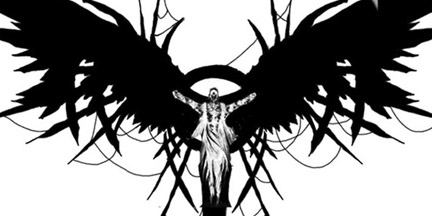 Posts

: 21


Join date

: 2013-04-22




---
Permissions in this forum:
You
cannot
reply to topics in this forum