1. In game name:

Noo Cake

2. Real life age:

25

3. Forumfall Account Name (if any):

noo cake

4 Approximate character skills:
attributes:
45 16 21 56

7.8k prow

tier 2 str boost

law /virt wrath - 100

life / exalt sac / consecrate / res - 60-80


5 Darkfall playstyle: (You can be creative ...)

Hardcore. Survivalist. Ruthless.

6 How long have you been playing DF?

Followed Darkfall since beta, finally had time to play shortly before lawless areas was added for about 2 months. Then played for about 4 months when they lowered the monthly till population died out.

7 What other clans have you been in? (What did you like/dislike?)

A large group of my irl friends started playing together and joined Zerg initially to find people that were on the same skill level as us. After about a month of practice and dueling we moved with some other members into Bangsville. Leadership wasnt there due to job which was understandable so some of us left and made Felucca Tribe. Felucca Tribe existed before darkfall and is really just a general term we use for a group of our real life friends that initially played UO together and still game together today.
We made feluccatribe again in DF2 but only a few of us continue to play DF. So now I am just looking for a large PvP oriented group to get satisfaction from this game.

8 Personal Info: (Gaming history, play schedule, job, or whatever else you want to share)

Played UO at age of 11 till 16.
I only play MMO's that follow a UO type rule set.
Work at home developer. Schedule is extremely flexible.
Just looking for some good hardcore PvP.

9 What you are looking for in clan?

PvP. Pretty much it.

10 What can Absolution do for you?

Allow me to access more PvP events.

11 Recruitment is currently closed -- who is your sponsor?

I do not have any direct sponsors but I am aware that Hal Emmerich and his GF are in Abso. I played with them a ton while in Bangsville and still continue to talk to them.

Cooltycho Dotcom is also in your clan. I went to grade school with him and continue to game with him today.



Posts

: 2


Join date

: 2013-04-25



_________________
Grand Inquisitor Diplomatypus




Posts

: 6290


Join date

: 2012-01-02



I love cake. I just don't have any cake.
Cake to me is when someones head flies off.

Not sure if df2 even has that though.



Posts

: 2


Join date

: 2013-04-25



That guy is Tycoo's Friend.. and  he's in our TS
_________________
Forum Sergeant




Posts

: 90


Join date

: 2013-04-28



Accepted. Welcome to ABSO.
_________________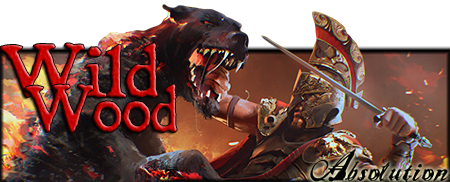 Slavyn
Battlefield 4/Origin:  
xWildWoodx
XBox One:
Ix TiTAN xl (ix Titan xL)
silk boxers




Posts

: 3884


Join date

: 2012-01-02


Age

: 37


Location

: Pottstown, PA



Hey gupy

!!
Nice to see you here man

!! Talk to you soon on TS hehe.
_________________
Forum Major




Posts

: 369


Join date

: 2012-08-18


Age

: 34


Location

: Manila




---
Permissions in this forum:
You
cannot
reply to topics in this forum