1. In game name: Cyee Almer

2. Real life age: 31

3. Forumfall Account Name (if any): None

4 Approximate character skills: 318

5 Darkfall playstyle: (You can be creative ...) currently doing a  lot of mining and cutting down tress. Also, killing the easy mobs.


6 How long have you been playing DF? Played DF 1 a little and beta a little

7 What other clans have you been in? (What did you like/dislike?) I cant remember the name of the DF 1 clan i was in, but they were helpful and friendly. there was nothing i disliked about them.

8 Personal Info: (Gaming history, play schedule, job, or whatever else you want to share) I play Planetside 2 and Firefall currently. I am active in a guild with both. I play mmos about 2-3 hours a day/  

9 What you are looking for in clan? PvP and training

10 What can Absolution do for you? I need to work on PVP skills and get better gear

11 Recruitment is currently closed -- who is your sponsor? Talked to Cargori Rei in game about joining
1. What class are you? (if warrior, ignore question 2.)

2. When are you planning to re-roll to warrior?
_________________
BRO 4 LIFE




Posts

: 1033


Join date

: 2012-08-08


Age

: 44



Are you French like Cagori is?
_________________
Lol Uzik, do you imply Belgian national identity does not exist? Welcome on board!

What made you chose to be an Almer rather than a Dunmer?
Forum Lieutenant




Posts

: 224


Join date

: 2012-08-18


Age

: 32


Location

: Manila



Uzik wrote:Are you French like Cagori is?
 i hate it when a mexican calls me french!
_________________
we must spread our principles, not with words but with deeds, for this is the most popular, the most potent, and the most irresistible form of propaganda. "Bakunin"
-Cagori Rei
Dearly Departed Abso in Spirit




Posts

: 2507


Join date

: 2012-10-03


Location

: Belgium



_________________
Forumlurker 1500




Posts

: 1665


Join date

: 2012-06-08



Can you add me in game? Also, how do i access voice chat?
thanks!
This guy seems OK to me.


Accept?
_________________
I accepted you.

Hopefully BELEG will come down and set up your forum account. Will give you vent info when I see you IG.
_________________
Who is this Beleg person you speak of?
Approved, by Wild. 

Welcome to ABSO.
_________________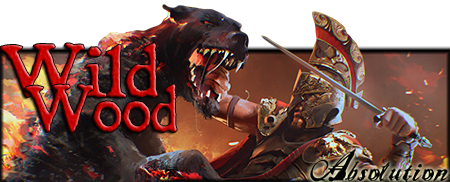 Slavyn
Battlefield 4/Origin:  
xWildWoodx
XBox One:
Ix TiTAN xl (ix Titan xL)
silk boxers




Posts

: 3884


Join date

: 2012-01-02


Age

: 37


Location

: Pottstown, PA




---
Permissions in this forum:
You
cannot
reply to topics in this forum