1. In game name: QQthe Quiverous

2. Real life age: 18

3 Approximate character skills: New character.

4 Darkfall playstyle: (You can be creative ...) Destro/archer hybrid. May mix some magic into it with the new 20x skill gains. PvPer.

5 How long have you been playing DF? Since beta.

6 What other clans have you been in? (What did you like/dislike?) Many clans on EU. On NA not as many, have not played NA a whole lot.

7 Personal Info: (Gaming history, play schedule, job, or whatever else you want to share) FPS player for a while. Don't play MMO's like WoW really, just FPS. Darkfall is the only type of MMO for me.

8 What you are looking for in clan? Good group of guys to pvp, pve, and have fun with while kicking ass at the same time!

9 What can Absolution do for you? Let me blossom as a player.



Posts

: 1


Join date

: 2012-08-03



QQ is an old friend from EU on a new character.
_________________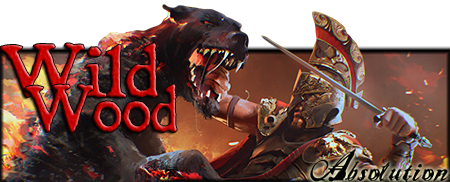 Slavyn
Battlefield 4/Origin:  
xWildWoodx
XBox One:
Ix TiTAN xl (ix Titan xL)
silk boxers




Posts

: 3884


Join date

: 2012-01-02


Age

: 37


Location

: Pottstown, PA



Old friend? He is 18 ; )


Wild is reveal is a paedo!
_________________
Grand Inquisitor Diplomatypus




Posts

: 6290


Join date

: 2012-01-02




---
Permissions in this forum:
You
cannot
reply to topics in this forum