1. In game name:
Severock Delrin
2. Real life age:
26
3 Approximate character skills:
war pole arm crafter
4 Darkfall playstyle: (You can be creative ...)
love crafting
5 How long have you been playing DF?
beta set 5 for unholy wars
6 What other clans have you been in? (What did you like/dislike?)
none in df
7 Personal Info: (Gaming history, play schedule, job, or whatever else you want to share)
to many game to count
i play any chance i get
full time student
8 What you are looking for in clan?
fun active enriching environment with out the attitude of 12 year olds
9 What can Absolution do for you?
only time can tell but i can do alot for absolution if i get the chance
How did you hear about us? What time zone are you in? Would you be willing to relocate to Australia to participate in server up sieges?
_________________
Grand Inquisitor Diplomatypus




Posts

: 6290


Join date

: 2012-01-02



What other games do you enjoy? What are you in school for?
_________________
  STEAM - paxprobellum
  DF: Rise of Agon
    Beleg Bigacks, Dorf
  Gemstone IV
    Lord Raiak the Dark Elf Sorcerer
    Bigacks the Dwarf Warrior
  Shroud of the Avatar
  Smite - paxx
Forum God




Posts

: 6066


Join date

: 2012-01-02


Age

: 32


Location

: Flip, flip, flipadelphia



refered by "slippery darkshade" i am central standard time -6

other game i enjoyed playing was Ultima online the first mmo i played 17 years ago i miss it still this day tho for me it died long befor it shut down at the pub 16 patch

eve online is anouther game i enjoy playing with the right people

everquest was fun

few others i tryed and meh but i like the more sandbox games

as for what i am in school for i am going for network administrator
We jumped him at ogres, revived after seeing it was new solo char and got him in our party there. Seemed ok for the short time we were there, well mannered - didn't try touching Slippery inappropriately while he was down. :o

How did you hear about DFUW? I mean, pre ordering just like that.
Forum Sergeant




Posts

: 113


Join date

: 2012-12-25


Age

: 38


Location

: Lithuania



Thanks for the clarification RT.
_________________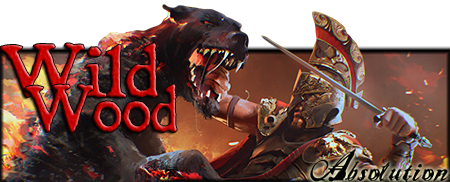 Slavyn
Battlefield 4/Origin:  
xWildWoodx
XBox One:
Ix TiTAN xl (ix Titan xL)
silk boxers




Posts

: 3884


Join date

: 2012-01-02


Age

: 37


Location

: Pottstown, PA



searching for sandbox mmos and found it looked up the details for what i could find and desided to give it atry and liked what i saw in the beta and here i am

---
Permissions in this forum:
You
cannot
reply to topics in this forum