1. In game name:
Thor ofAsgard
2. Real life age:
My Passport tells me im 35 Dont know if its right.
3. Forumfall Account Name (if any):
Keropien
4 Approximate character skills:
I have no Skillz..... I AM SKILLZ

5 Darkfall playstyle: (You can be creative ...)
Perfect Meat Shield... Can also do some Stuff if Someone needs something.... later....
6 How long have you been playing DF?
Since original NA Launch
7 What other clans have you been in? (What did you like/dislike?)
Old Timers. The leadership has a bunch of cool dudes and dudettes that I've gamed with for a long time. But my gaming style has come to be incompatible with their level of laid backedness. (i just Take this one from Dragulas Post)
8 Personal Info: (Gaming history, play schedule, job, or whatever else you want to share)
I play when i have Time and Fun and not doing something with the family
9 What you are looking for in clan?
You guys.
10 What can Absolution do for you?
Let me back in and let me play my Style

11 Recruitment is currently closed -- who is your sponsor?
I hope there will be someone who like me... If not there will be someone who not like me but want me back if this also not.... Dam i wanna be BACK....
_________________
Ingame Name: Thor OfAsgard
Forum Lieutenant




Posts

: 169


Join date

: 2012-06-07



DENIED!
we have all our crafters alrdy

_________________
we must spread our principles, not with words but with deeds, for this is the most popular, the most potent, and the most irresistible form of propaganda. "Bakunin"
-Cagori Rei
Dearly Departed Abso in Spirit




Posts

: 2507


Join date

: 2012-10-03


Location

: Belgium



Keropien wrote:7 What other clans have you been in? (What did you like/dislike?)

Old Timers. The leadership has a bunch of cool dudes and dudettes that I've gamed with for a long time. But my gaming style has come to be incompatible with their level of laid backedness. (i just Take this one from Dragulas Post)
Plagiarism on your application? Sounds fishy

_________________
  STEAM - paxprobellum
  DF: Rise of Agon
    Beleg Bigacks, Dorf
  Gemstone IV
    Lord Raiak the Dark Elf Sorcerer
    Bigacks the Dwarf Warrior
  Shroud of the Avatar
  Smite - paxx
Forum God




Posts

: 6058


Join date

: 2012-01-02


Age

: 31


Location

: Flip, flip, flipadelphia



It just aint Darkfall without Kero

_________________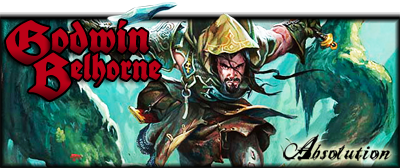 Bushranger for Life
Forum Lieutenant




Posts

: 195


Join date

: 2013-04-18


Location

: Australia




Similar topics
---
Permissions in this forum:
You
cannot
reply to topics in this forum