1. In game name: Kneph Aesus

2. Real life age: 32

3. Forumfall Account Name (if any): Kneph

4 Approximate character skills: 4k prowess

5 Darkfall playstyle: (You can be creative ...): Following Back Stabbath Around and taking his loots. That or just a general team player kind of guy.

6 How long have you been playing DF? Started in DF 1 Beta, when was that again.

7 What other clans have you been in? (What did you like/dislike?) OTG, Joined up because of a few old friends there. Really enjoyed there presence, but OTG is so large now, couldn't really connect. Also was getting hard to get into spawns in OTG held areas with so many people around.

8 Personal Info: (Gaming history, play schedule, job, or whatever else you want to share) Previous abso member (with other old DHOV folks). Beta tested with Abso, etc. Currently working and helping my 2 year old son out. I usually get to play an hour or two in the evening, on week days after 8:00 (son's bed time). Weekends are more open and I play several hours throughout weekend days.

9 What you are looking for in clan? Rejoin a bunch of great guys in Abso.

10 What can Absolution do for you? Let me play again with the Full Banded Big Dog.

11 Recruitment is currently closed -- who is your sponsor? Um, who was that again, um . . . Colossus, yeah I'll go with him.
Over 1000 posts. Unreal.




Posts

: 1268


Join date

: 2012-06-07


Age

: 37



_________________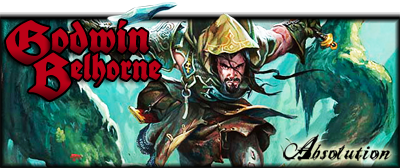 Bushranger for Life
Forum Lieutenant




Posts

: 195


Join date

: 2013-04-18


Location

: Australia



WB Kneph. Glad to have you around

_________________
  STEAM - paxprobellum
  DF: Rise of Agon
    Beleg Bigacks, Dorf
  Gemstone IV
    Lord Raiak the Dark Elf Sorcerer
    Bigacks the Dwarf Warrior
  Shroud of the Avatar
  Smite - paxx
Forum God




Posts

: 6066


Join date

: 2012-01-02


Age

: 32


Location

: Flip, flip, flipadelphia




---
Permissions in this forum:
You
cannot
reply to topics in this forum