1. In game name: Morigen Darkhand

2. Real life age: crap, got to do math.. Born 1971, so 29 in 2k, so turning 42 next month

3. Forumfall Account Name (if any): Morigen

4 Approximate character skills: I can harvest with the best of them, past that not much

5 Darkfall playstyle: (You can be creative ...) semi-afk harvesting in the safe zones.. Or fishing out in the middle of no where

6 How long have you been playing DF? Played DF1 until about a year or half a year till close. Colossus would have a better timeline of that. Been in the Beta since day 1.

7 What other clans have you been in? (What did you like/dislike?) DHV. (Liked the members, disliked being in charge of it all, but hey that was the job)

8 Personal Info: (Gaming history, play schedule, job, or whatever else you want to share) Stay at home Dad, been playing on line games since the mid-90's , my play schedule (as normal) sucks 9 PM CST is the latest I am usually on. Server up is a better time to catch me.

9 What you are looking for in clan? Found it at DHV.

10 What can Absolution do for you? Since I am well aware you have a great group of people here, really I am just wanting to introduce myself to everyone else that might not know me and I hope to open up some diplomatic relationships between DHV and Absolution

11 Recruitment is currently closed -- who is your sponsor? Though I am not looking to be included in your clan, I could list many people as references. To keep it short and simple, I'll rely on Colossus Ironfist for any references.



Posts

: 1


Join date

: 2013-04-19



Hey there Mori - good to see you. I 100% vouch for Mori - great guy, very laid back and completely selfless. One of the original DHV guys along with Forgone.
Last edited by Colossus on Thu Apr 25, 2013 11:32 pm; edited 1 time in total
_________________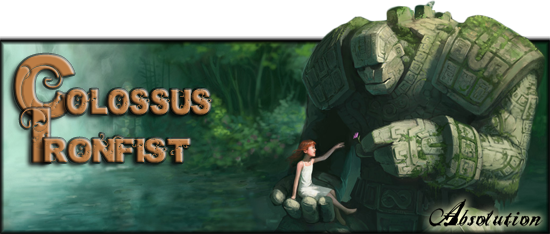 Fixed My Own Location




Posts

: 618


Join date

: 2012-06-07


Age

: 45


Location

: Miramar, FL



You lost major points using Colossus as a reference.


Do you have any sort of special talents? Or maybe large talons?
_________________
Grand Inquisitor Diplomatypus




Posts

: 6290


Join date

: 2012-01-02



Mori!! I vouch for Mori with all 5 of my toons. I agree with Colossus, Morigen is as selfless as they come, I rekon he's never even had a personal bank acount. Was great seeing you post on Abso forums Morigen. I look forward to chattin with you in TS again soon, brother.

Forgone

_________________
Forum SupremeGeneral




Posts

: 785


Join date

: 2012-07-13


Age

: 37


Location

: San Diego



Welcome Morigen, I dont think I got to play with you much in DF1 but we farmed bears in a party the other day near Mag in dwarf land lol.
_________________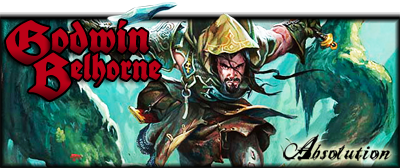 Bushranger for Life
Forum Lieutenant




Posts

: 195


Join date

: 2013-04-18


Location

: Australia



Hey there Moriiiii

Good to see you coming to us

_________________
Ingame Name: Thor OfAsgard
Forum Lieutenant




Posts

: 169


Join date

: 2012-06-07




---
Permissions in this forum:
You
cannot
reply to topics in this forum