1. In game name:
Punching Bag

2. Real life age:
23

3. Forumfall Account Name (if any):
Ugleh

4 Approximate character skills:
Just made a new char on the 21st (today) and atm I have Wis, Intel, Str at 20 and Dex at 39.
I have not had much PvP or PvE as of yet, I finished the tutorial and was afk harvesting so I can make a better weapon.

5 Darkfall playstyle: (You can be creative ...)
Ranged and Crafting. I plan on being a high level crafter and constantly harvest. During PvE or PvP events I plan on either being the healer or a ranged attacker.

6 How long have you been playing DF?
DF1 I played a month of beta, left for a year because of how crap the game was in the first few months, came back and joined the first clan that helped me which was Ruff Knights. I stayed with them for about 6-7 months and then from stress problems at the time when I was about to finish college I couldn't also play an extremely stressful game as DF so I took a break. Came back and Ruff Knights was now gone. So I joined a chill clan called LCS. Not much PvP but was a lot of PvE and friendly dueling events. After that I left LGC after like 4-5 months because of how immature most of their members where, DF closed down, went into DFUW beta and got tired real fast of the logout wipes so I decided to just wait for the release. The release happened the day of me moving to a different state so I couldn't get in game until recently when I got my internet set up. Other then a month of DFUW beta I have only been in for a day.

7 What other clans have you been in? (What did you like/dislike?)
Ruff knights was an awesome clan. Always had PvP and PvE events on the regular, even made server wide events.
LGC was on in the fact that it was a chill clan, other then that they didn't do much PvE or planning ahead for sieges and had only 5-10 people on at once.
Towards the end of LGC I wanted to quit earlier then I did but figured no clan would accept someone so late in the game.
Ive been to 2 other clans in the beginning of DF but can not remember their names. Both of them sucked so I don't think I need to mention them lol.

8 Personal Info: (Gaming history, play schedule, job, or whatever else you want to share)
DF1, DFUW, WOW, MO, (non rpg games such as APB, TF2, LoL, exc).
I can play pretty much every day. I probably wont though, as I like to mix my games up.
9 What you are looking for in clan?

10 What can Absolution do for you?
Well for starters it can help an experienced player with a new char level up through group PvE and PvP.

11 Recruitment is currently closed -- who is your sponsor?
I know nobody in the clan, and if I did I am bad at remembering names unless their is voices attached.
I figured maybe my app would be different then the rest because of my history in DF1.

What was your name in DF1?

Why Absolution?
_________________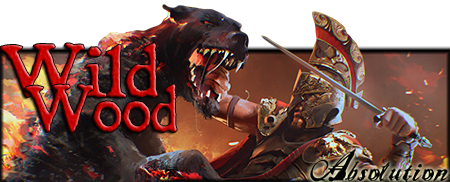 Slavyn
Battlefield 4/Origin:  
xWildWoodx
XBox One:
Ix TiTAN xl (ix Titan xL)
silk boxers




Posts

: 3884


Join date

: 2012-01-02


Age

: 37


Location

: Pottstown, PA



DF1 was Ugleh Ulrik.
DF2 is nothing like DF1 in that I should always be in a clan. DF1 you could of got away from being in a 1 man clan if you where a developed char. As I am not yet a end game character, like nobody in the game at the moment, I figured I would join a clan. Now to pick a clan, but one I remember. Absolution showed up at the second result because of the name and it brought back memories of how you where one of the main clans LCS was in war with. I would of gone with any old clan really though like OTG for example, but figured id go with Absolution because I rather be in a clan with a good enough of players for seiges but not so much to the point where I would be (really) an unneeded member. I usually leave clans shortly after I realize I am not needed. It may happen with this clan, but its worth a shot

Thank you for the application; however we must decline.

Thank you for your interest in Abso and best of luck in Darkfall Unholy Wars.
_________________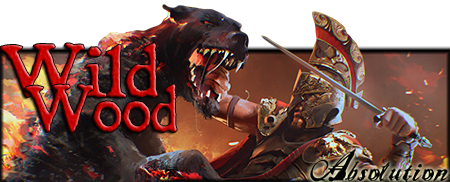 Slavyn
Battlefield 4/Origin:  
xWildWoodx
XBox One:
Ix TiTAN xl (ix Titan xL)
silk boxers




Posts

: 3884


Join date

: 2012-01-02


Age

: 37


Location

: Pottstown, PA




---
Permissions in this forum:
You
cannot
reply to topics in this forum